Ossan Train Stuffing!
2014.6.10 update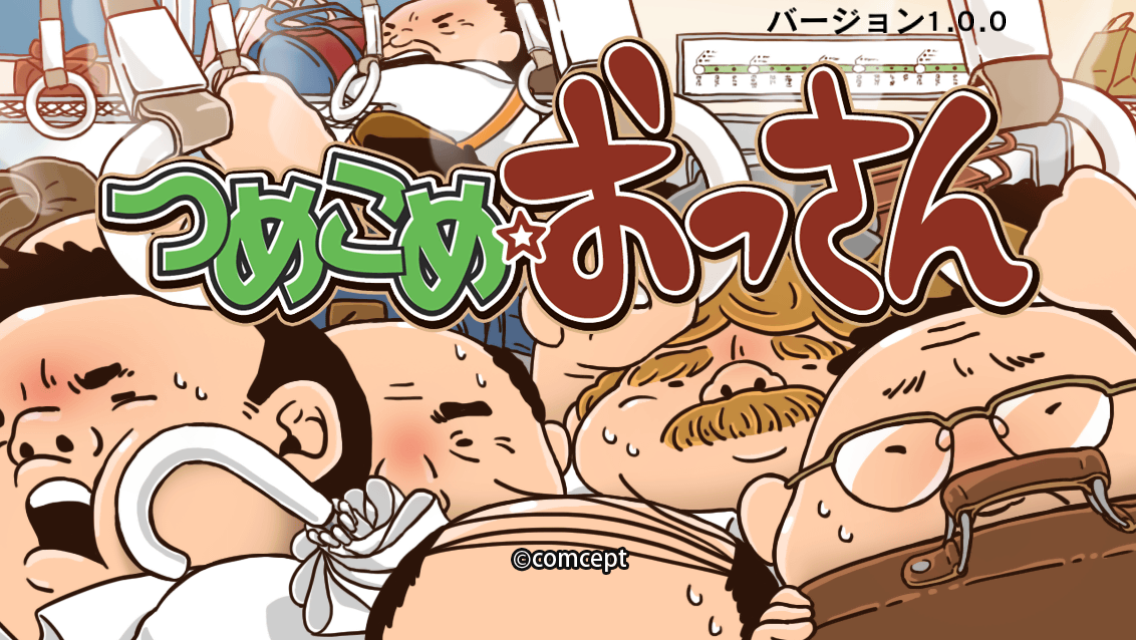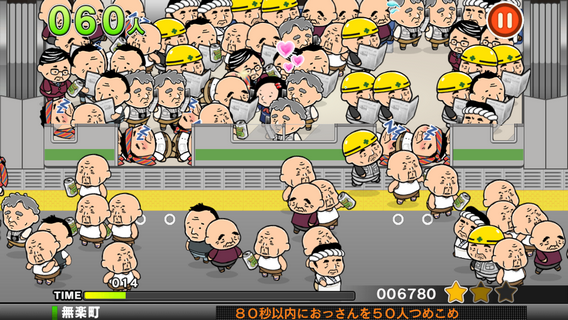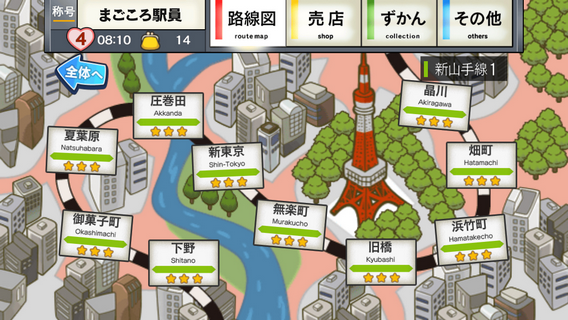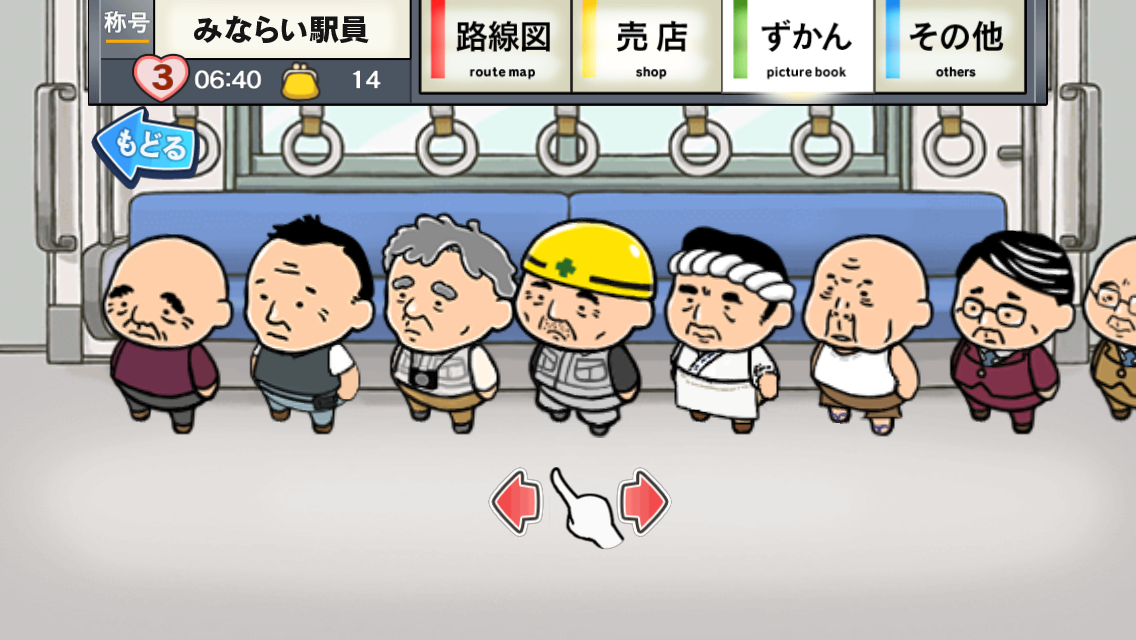 iPhone/Android application
Compatible devices: iOS platforms (iOS 5.0 and above),
Android platforms (Android 2.3 or above)
Price: Free-to-play (in-app transactions)
◆ Now with over 1 million downloads! ◆
Part 2 of the OSSAN series
Stuff those OSSAN onto the train!
A simple but fresh puzzle(?) game!
This is the second entry to the OSSAN series, succeeding the app that surpassed 1.8 million downloads, Boiling OSSAN Eggs!



With a simple control scheme anyone can pick up and play, stuff as many OSSAN into the train in this new, exhilarating puzzle game.

Stuff over 100 different types of OSSAN into the trains!

Over 100 train stations from all across Japan!

From OSSAN that stick close to ladies, to annoying OSSAN that stop you from boarding, watch all sorts of relationships in modern society unfold.
Of course, we've also included an encyclopedia for all of these eccentric characters!

A fun addictive puzzle game app you won't be able to put down.



◆A massive update!◆
◆Super-challenging "Night Mode" added!◆
Just what kinds of OSSAN come to the station at night!?
Enjoy this deeper, off-beat world!
◆1 million download commemorative wallpaper◆
Right now we're distributing our 1 million download wallpaper stuffed full of our gratitude on the OSSAN series social media accounts. Please feel free to use it on your standby screen or anywhere else!
Twitter:
https://twitter.com/ossantamago
Facebook:
https://www.facebook.com/ossantamago
Available now!