OSSAN Eggs! Mini - Winter Ver. -
2013.12.27 update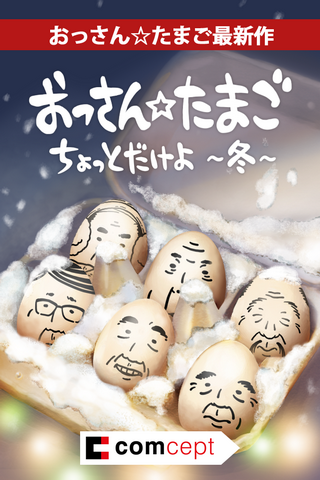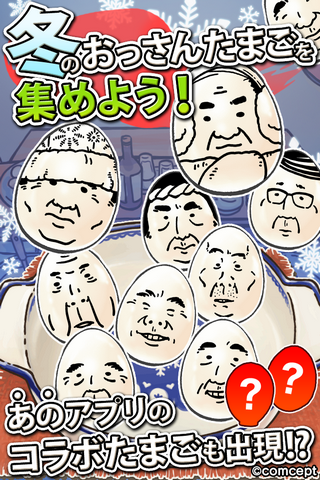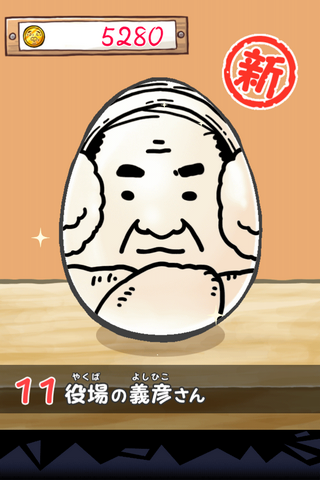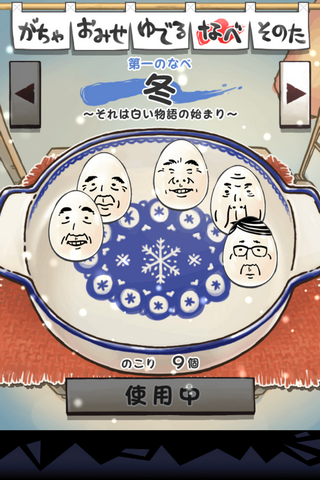 Android application
Compatible devices: Android platforms (Android 2.3.3 and above)
Price: Free-to-play (in-app transactions)
Introducing the latest creation from the hit app that hit one million downloads, OSSAN Eggs!
In order to commemorate this achievement, we have released the Android version of "OSSAN Eggs! Mini –Winter Ver.–".
(Please wait a little longer, iPhone users!)

Please enjoy a little more OSSAN Eggs fun, with special, new characters, wallpapers and gimmicks.


And what's this!? We seem to have done a collaboration with a certain character!
you haven't tried playing OSSAN Eggs! yet, please take this opportunity to check it out!






The OSSAN Eggs! video "OSSAN TANGO" is also seeing some popularity!
http://www.youtube.com/watch?v=lC-TU7YES1c


We'll be revealing information on our Twitter and Facebook accounts!

Twitter:
https://twitter.com/ossantamago

Facebook:
https://www.facebook.com/ossantamago


Available now!